Bryson Tiller has added more dates to his sold-out Back and I'm Better Tour.
The Grammy-nominated singer/songwriter has announced eight additional dates for his U.S. tour, with extra stops in Los Angeles, Kansas City, Toronto and Pittsburgh.
Live Nation's presale begins Wednesday, May 24. Tickets go on sale to the general public on Thursday, May 25, at 10 a.m. local time.
Tiller launched his tour, his first in six years, on May 4 in San Diego, California. Tonight (May 23), he's playing at Fillmore Silver Spring in Silver Spring, Maryland. From there, Tiller will hit other major cities such as Charlotte, Atlanta, Miami and New Orleans, to name a few.
The tour will now conclude on July 2 in Atlantic City, New Jersey. 
Tiller's tour comes on the heels of releasing his latest single "Outside," in September 2022. The midtempo bop samples hip-hop duo Ying Yang Twin's 2005 hit "Wait (The Whisper Song)," produced by Mr. Collipark.
 "'Outside' is the polar opposite of what everyone is used to hearing from me. Normally we would release a song intended to put people deep in their feelings, but this song is ANTI-FEELS," Tiller explained.
Mr. Collipark spoke with Rated R&B about producing "Wait (The Whisper Song)" in a 2020 interview.
"I think that's one of the most incredible records of all time," Mr. Collipark told Rated R&B. "Just sonically, everything about that song… there's never been another record with the influence that song has had in the history of all music."
He continued, "We get the recognition, but not from a creative aspect. I think creatively, that was us at our peak. I feel like we ushered in that sub-genre of hip-hop with Ying Yang Twins. 'The Whisper Song' is up there with whatever your all-time hip-hop song is. Of course, I'm biased but I think that record should be up there."
Tiller has yet to announce a follow-up to his 2020 project, A N N I V E R S A R Y, which was reissued in 2021 with a deluxe edition.
See Bryson Tiller's Back and I'm Better Tour dates below.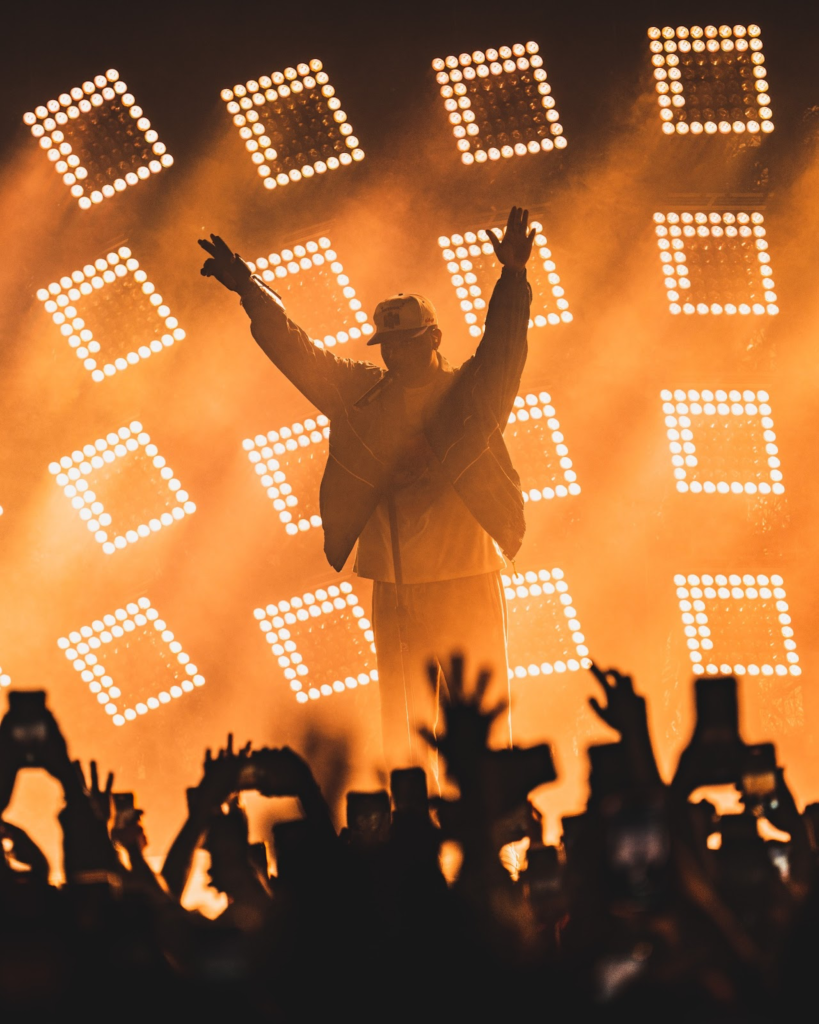 Bryson Tiller's Back and I'm Better Tour Dates
May 4 – San Diego, CA @ House of Blues San Diego
May 6 – Las Vegas, NV @ Lovers & Friends Festival
May 8 – Denver, CO @ Fillmore Auditorium
May 10 – St. Louis, MO @ The Pageant
May 11 – Milwaukee, WI @ The Rave*
May 13 – Chicago, IL @ Radius Chicago
May 15 – Detroit, MI @ The Fillmore Detroit
May 17 – Boston, MA @ Citizens House of Blues Boston
May 18 – Montclair, NJ @ The Wellmont Theater
May 20 – New York, NY @ Manhattan Center Hammerstein Ballroom
May 21 – Philadelphia, PA @ The Fillmore Philadelphia
May 23 – Washington, DC @ The Fillmore Silver Spring
May 25 – Charlotte, NC @ The Fillmore Charlotte
May 26 – Atlanta, GA @ Coca Cola Roxy
May 28 – Miami, FL @ Oasis Wynwood
May 29 – Orlando, FL @ House of Blues Orlando
May 31 – New Orleans, LA @ The Fillmore New Orleans
Jun 1 – Austin, TX @ Stubb's Waller Creek Amphitheater
Jun 2 – Houston, TX @ House of Blues Houston
Jun 4 – Dallas, TX @ House of Blues Dallas
Jun 6 – Phoenix, AZ @ The Van Buren
Jun 7 – Las Vegas, NV @ Brooklyn Bowl Las Vegas
Jun 8 – Los Angeles, CA @ The Wiltern
Jun 10 – San Francisco, CA @ The Masonic
Jun 12 – Seattle, WA @ Showbox at The Market*
Jun 18 – Los Angeles, CA @ The Wiltern — ADDED SHOW
Jun 20 – Albuquerque, NM @ Revel — ADDED SHOW
Jun 22 – Kansas City, MO @ The Midland — ADDED SHOW*
Jun 23 – Omaha, NE @ Steelhouse ADDED SHOW
Jun 26 – Toronto, ON @ HISTORY – ADDED SHOW
Jun 29 – Pittsburgh, PA @ Stage AE — ADDED SHOW*
Jun 30 – New York, NY @ The Rooftop at Pier 17 — ADDED SHOW
Jul 2 – Atlantic City, NJ @ Hard Rock — ADDED SHOW
*Not a Live Nation show